Hi guys! This is basically a little storage for the cats I have made and cats I am planning to make in the future. Please do not delete this or steal what I have written (hence because mini-auditions will be posted here before I have the time for a full one) --
Hollyshade ~ She-cat ~ Medicine cat ~ 30 moons
Hollyshade is a brown she-cat with black tabby markings. One of her eyes is pale yellow while the other is a deep green. Hollyshade has auburn stripes and a completely dark auburn tail. She has a bright scarlet pink nose and large paws placed upon long legs built for running. She is very active and has lots of physical strength. Muscles overpower her shoulders and she has a white heart shape on her chest. Hollyshade is a very bright and positive cat. She is quite adaptable to new situations, and loves adventure. Hollyshade is great at telling stories, and that skill leads to being able to come up with believable backstories. She usually doesn't participate in a secret if it's quite a dangerous one, but she can keep it and take to the grave. She is very laid-back and doesn't care to keep the herbs too organized, but enjoys changing things up a little bit quite often. Hollyshade is quite the tomboy and loves to run, swim, climb, roll around in mud, explore places even if she's seen them before, and more. Of course, she refrains from doing any of this without her friends.
Gingerpatch ~ She-cat ~ Warrior ~ 27 moons
Gingerpatch is a white she-cat with calico markings. She has short legs with tortoiseshell stripes and bright, pure white mittens finishing them off. She has a dull pink nose and tall ears, perfect for hearing from far distances. She has a single, slanted white stripe running from her right eye and down to her nose around her muzzle. A dark auburn tail sways behind her.
Gingerpatch is very loyal and brave, but not just to DuskClan. She'll voluntarily travel to other Clans if they need help, like if prey is running low in WaterClan, she'll happily bring some of her own prey over. But, now that the Clans are in war, she is loyal to her last breath to BrightClan only, including her own Clan. She has boundless energy and a sharp tongue, having a way with words. She is stubborn and doesn't let someone take over when she has a good idea. She is very independant and usually only takes things in her own paws, unless she involves Daisyleap and Hollyshade. She is impulsive and devoted to her work. She loves taking long walks with her best friends, Daisyleap(Daisy), and Hollyshade. She has a soft spot for kits and is always the first to join a patrol. She can get a little hotheaded at times and loves to spread juicy gossip. She is silent as a mouse when she stalks prey and enjoys the dark shade more than the bright sun.
Grassflight ~ She-cat ~ Warrior ~ 20 moons
Grassflight is a white she-cat with olive oil blue eyes and scruffy black patches of fur. She has a very short bobtail and a completely bright pink nose. She has pure pink paw pads and on the insides of her ears. She was always the smallest cat, and she still is as an older apprentice. Other cats think she will only be about two fox-lengths tall when she becomes a warrior. Grasspaw is one of those go-with-the-flow kind of cats, just like her brother, Boulderpaw. She is a happy-go-lucky cat, always fine with whatever she has to do. Grasspaw enjoys hunting outside with her brother and teaching her how to do it, since he doesn't know how and isn't very good at it. Usually his mentor Russetclaw comes with to observe, but she tries her best to make her brother proud and easy-going. Boulderpaw is very good at running, while Grasspaw is very slow. While Grasspaw teaches Boulderpaw how to hunt good, Boulderpaw teaches Grasspaw how to run as fast as him. The only real, actual difference Grasspaw has from her brother is that she is a kind-of secretive cat, which she takes from her unknown mother. Grasspaw is very clumsy with her running and climbing, which she takes from her father.
Sealpaw ~ She-cat ~ Apprentice ~ 11 moons
Sealpaw has a very short stature overall. She has a slightly chubby build with long, nimble legs and abnormally large paws that make a stomp every time she walks. Her coat is very interesting, with a pure white fluff and black patches splattered over the rest like paint. She has small but intense ears, a long completely black tail, white mittens on all four paws, and dull amber-green eyes that look almost grey. 
Details are absolutely Sealpaw's forte. She pays close attention to her surroundings and her own presentation to the world. The apprentice receives a great deal of attention and work, so that she is always immaculately groomed and smelling like a flower rather than a tomcat, just so that she can feel right in her own skin. Given a reason and half a chance, she will cheerfully arrange her surroundings in the same way. This also benefits her when she is hunting or fighting, as her awareness of the details of her presence in the world gives her opportunities to catch prey other cats might miss, dodge or respond to attacks she might not otherwise have seen coming, or sneak more stealthily because she knows exactly how she is moving. Don't insult this touchy apprentice, though. She knows perfectly well that she's a bit unusual in a lot of ways, and it irritates her when other cats try to make a big deal out of it. Her sharp eyes do miss a few things, though. Of course, being so young means that she doesn't always understand what she sees, but that doesn't mean that she won't try. Bouldersnow, her mentor, has to deal with an endless deluge of questions, all of which adhere to the theme of "why?" Why are there five Clans? Why does the leader choose the next leader? Why does only the leader get nine lives? Why does the leader get nine lives? As she grew and finally managed to slip out of the nursery, more questions were added to Sealpaw's list. Why were those two warriors walking around with their tails twined? Why does Nightwing smell weird? Why do Morningshine and Coldfoot keep bringing smelly plants into camp? As she learns the reasons behind what she sees, Sealpaw keeps subsequent occurrences of the observation to herself. Information already seems powerful to her. After all, Morningshine and Coldfoot could heal cats without SoulClan-given superpowers or lives; all they needed were the knowledge of the plants that grew in the territory and the things that could effect cats.
Silverpaw ~ She-cat ~ Apprentice ~ 8 moons
Small long-haired shiny silver-gray she-cat with snowy white moon-shaped patches, a snowy white tail-tip, paws, muzzle, ears, and underbelly, a rosy pink nose and paw pads, and icy blue eyes. She is slightly shy, adventurous, kind, and loyal. She is very clever and has a strong will. She'll never back down from a challenge, but will still try her hardest to help any cat in need. If it is open in the future, she hopes to become medicine cat of DuskClan. She'll be loving to anyone, but she sure does have a feisty side! She is very protective of her littermates, and always needs to be next to them or doing something with them. She feels sad and lonely when she is separated from them, and she is afraid if she loses sight of them she'll lose the only friends and family she ever had.
FireClan
Redstar ~ She-cat ~ Leader ~ 33 moons
Redstar is a fiery red-orange she-cat with orange stripes, a pair of beautiful jade green eyes, long whiskers, and very fluffy fur. Redstar is sweet, kind, caring, loyal, and fierce in battle. She's sweet in a manipulative way. She can almost "hypnotize" cats by luring them into a trap, otherwise known as her passionate way of words. She is kind, caring, and friendly ever since her friend from FireClan, Leafwhisker [now deceased], showed her the Clans and helped her fit in. Nobody thought she'd become deputy because of her past, but it happened, and many cats still disapprove. Because of this disapproval from her new Clanmates, she gained a quite bloodthirsty, aggressive, and bold personality. She proved FireClan wrong when she became leader. She is loyal to the end and will die for her Clan in a second, as well as being the fiercest when it comes to battling with other Clans or enemy creatures. She also knows her herbs very well and the medicine cats love her help, despite what happened in the past.
Hawkstep ~ Tom ~ Warrior ~ 31 moons
Hawkstep is a fiery orange, short-haired tom with two-toned eyes - one of neon green, and the other of an astonishing neon blue. To put it simply, Hawkstep is described with most ease as a severe tom. Any personality trait he has is thrown out into the world with great vigor - the bad and the good. He dislikes the sugar coated mannerisms of others, instead preferring to just put it out there, whatever 'it' is. He is blunt, but very honest, which to most may be a deadly combo. Hawkstep will not tell white lies to save face, he would much rather speak the truth, his truth, and deal with whatever consequences may arise. He is dutiful and loyal, especially to FireClan and SoulClan, though it may not always be readily obvious. Hawkstep is a loner type, preferring to work alone, though his lack of camaraderie does not compromise his knowledge of the importance of unity and faith. He realizes that there is strength in numbers, though is reluctant to actually act upon it. It is not so much that he believes others slow him down, Hawkstep is just not the chit-chat type, finding difficulty in making small talk and forming close bonds. To be honest, he's just a bit... awkward, though would never admit it. Intimacy is embarrassing to Hawkstep, making friendships a touchy subject. He can sometimes push others away with his rigid and serious personality. He'll try to act like a tough guy, but being pursued, regardless of the nature, will fluster him. Hawkstep is overwhelmed easily when spending a lot of time socializing, requiring him then be alone to de-stress. Despite this, he does at least partially yearn for close companions, but keeps that sort of thing under wraps. How humiliating! Deep down, through the bravado and manly-man aura, Hawkstep has a soft spot. Although appearing large and mean, he is a gentle giant. That's not to say he doesn't love to fight - he does - but he is surprisingly patient with his own Clan, especially those younger than him. He has a nurturing side and would like to train apprentices, though his strict practices make him a tough instructor. Hawkstep has many walls, but within them is someone with warmth.
Bitternfrost ~ Tom ~ Warrior ~ 37 moons
Bitternfrost is a light beige tom with tan patterns fulfilling his dashing appearance. He has very sharp claws amidst large paws that are placed upon stout limbs. Bitternfrost has a long, fluffy tail with chestnut markings. He has beautiful blue eyes that seem to sparkle in the sunlight, and many scars cover the patterns on his face. A long, deep cut runs across his left eye, which can burn time to time when he least expects it. He may look big and scary, but he doesn't usually act that way. 
Bitternfrost is kind and polite, but he is often rambunctious and crazy when he hangs out with Privetstorm or any other friend.. He is sweet and is always trying to be nice to others. Bitternfrost enjoys playing with kits and is always making up a new game for them to play, which is why most cats in the Clan love him and his personality. However, he can be cruel to cats that are rude, and cold-hearted. He is extremely loyal to his Clan and will do whatever it takes to keep his Clan safe. Bitternfrost knows deep in his heart that he shouldn't have a friendship with Privetstorm, but he can't help it. He absolutely is disgusted by DuskClan and BrightClan, and when meeting them in battle, he will fight until his last breath. Most times Bitternfrost is under mixed spirits when a leader calls retreat, and he gives a nice swat to any opponent he had faced before leaving the war site. Bitternfrost can often be clumsy, and tends to get distracted easily. He hates swimming, though, because he is secretly afraid of deep waters.
Slash ~ Tom ~ Warrior ~ 23 moons
Slash is a puny brown and white tom with crystal clear orange-amber eyes and long whiskers. If you're not related to him or a good friend, you'd think he's just a kit! Stripes that curved around his nose lead down his cheeks, under his chin/muzzle, and create a strange pattern of swirls around the rest of his body. It surely is a work of art! He is very daring and always ready to take action. As a Clan kit he was most likely the victor in every game, whether it be freeze tag or a friendly game of rabbit, he's the one to win the bragging rights for life. He is always ready for anything, which just leans on another one of his interesting traits: reliable. You can count on Slash if you ever need anything, and just because he's fierce, doesn't mean he's ready to help. He can be hyper at times if he feeds on too much or drinks too much water; after he does his business, he's running around like a maniac, throwing dust and leaves in the air and sliding across the frozen ice layering over a lake or pond nearby. Other than those rare times, he is very serious and cold-hearted. He seldom cares for other cats except the ones within his group. Sometimes he feels a little jealous, or at least maybe embarrassed that he is led by a she-cat, but never in a million years would he ever tell her that, or it's bye-bye Slash!
Pebblesplash ~ She-cat ~ Warrior ~ 17 moons
A puny white she-cat with plush black spots and blue-green eyes. A little malfunction in the birth, she has a bald spot on the back of her left back leg. Pebblekit is a loud-mouthed troublemaker... really. She yells at every kit to get up in the morning and tattles a lot. She voices her opinions a lot and wants everything to go her way. It's rather more than she should. She also picks a lot on her brother Owlkit a lot, and she loves taking Lionkit on adventures through the camp and territory. She still loves the fresh smell of herbs and hopes to become a medicine cat one day, even if it means she can't mate or have kits, especially because she has her eye on a few kits now.
WaterClan
Nightfoot ~ Tom ~ Deputy ~ 51 moons
Nightfoot is a fluffy, large, and muscular feline. He has golden-amber eyes and a long, puffy tail that usually is held up high in the air. His neck fur is quite mottled, while his front left paw is slightly mangled. Scars cover his pure black body. Nightfoot is a very laid back cat. There really doesn't come a time when someone can bring out his aggression or violent side unless they are threatening the ones that he loves. Nightfoot is a very quiet cat who doesn't seem to put himself out of the crowd that often. He prefers to be the shadow of his clan, though he is not afraid to speak up when it is required of him. Basically, he is the kind of cat that is willing to sit back and observe, not taking action until it is required of him by certain means. With that mentioned, Nightfoot is a very protective cat. His clan is his family and he is and always will be, fiercely loyal to them. However, whenever he takes on a mate and kits, he will be even more protective and paranoid about their safety. Nightfoot is actually very immature when dealing with kits and young apprentices. He loves playing with them and is often found tossing around a mossball while thinking of some new games to play.
Seashell ~ She-cat ~ Warrior ~ 24 moons
Like a rose, Seashell is a beauty to be gazed at, and an even greater beauty to be beheld. A likeness shall not be found, as Seashell is a unique and delicate warrior. Pelt as white as untouched snow, the feline's magnificence is truly jaw-dropping. A long plumy tail swishes, protruding from her slender, yet thick pelted body. No markings tarnish the fur of this gorgeous feline, and alluring lavender eyes are guarded by dark long lashes. Dainty paws are put upon this WaterClan warrior, and quite large ears upon her cranium. A swaying gait that is often eye-catching is graced upon her, and fur softer than clouds surrounds her slim figure. Milky soft voice is like music to one's ears. This she-cat is quick to react and hard to beat in a fight, and a wonderful swimmer. Jealousy often clouds her heart, but she tries to keep it firmly under control. Diva is the word to describe this queen, though at times she can be timid and sensitive. Mood swings are not uncommon. Seashell currently is friends with everyone in the Clan, but no one she can really trusts or dares to call her best friend or buddy. She often feels lonely because of this, but hides her loneliness well, concealing it behind a mask of confidence and aloofness. Seashell is not very interested in having kits, but maybe one day she will. The fae is hard to spot in a crowd, always pressing herself low to the ground as not to be seen.
Salmonpelt ~ Tom ~ Warrior ~ 39 moons
Salmonpelt is a silver and white tom with dark gray stripes and a long, dark tail, giving him superb balance. His paws are as white as untouched snow. Salmonpelt is very loving and caring, but can sometimes get a little too over protective over his mate, Lilyleaf, or any other Clanmate he has. He looks up to Sandstar, his leader, and takes care of his Clan as if he was the deputy or actual leader. He enjoys the feeling of snow under his paws, a reflex of being born in the cold leaf-bare. The smell of poppyseeds and thrushes soothe him; he dislikes fish, an uncommon trait since he is a WaterClan cat. Cobwebs disgust him, and thorns that get stuck in his pads are just so frustrating that he wants to shoot a lightning bolt out of his good paw and break the camp.
Flowerbelly ~ She-cat ~ Warrior ~ 17 moons
Flowerkit is a silver and black Bengal she-cat who looks a lot like her father, who is now deceased. She has the same golden eyes and brown striped muzzle as her mother, who is also now deceased. Her older brother is Salmonpelt, and her half-aunt is Lilyleaf of FrostClan. She is one of the smallest kits in any litter, and her foster mother is Gingergrowl. Gingergrowl has no kits, so Flowerkit is all she focuses on. Flowerkit has short fur and is pretty skinny and scrawny for the eldest kit in the Clan. She is very good at cheering cats up and swimming through the easy waters of her territory. She hopes that Gingergrowl or Salmonpelt will be her mentor when she becomes an apprentice. She is very sweet and soothing and is always there to cheer you up, she is a bit shy when you first meet her and she will never let a cat sit there crying. She in not afraid to get her paws wet.  Of course, she never had the braveness enough to talk about her deceased parents. She is always too shy to talk about them and her deepest, darkest secrets.
Peachpaw ~ She-cat ~ Medicine Apprentice ~ 10 moons
Peachpaw is a fairly large, chubby cat with small, twisted white paws, black claws, and one missing left eye. Her grey tabby body is attacked by blotches of white as her striped gray and black tail resembles of a raccoon. Seeing her from the back, you could say she's a bulky male badger. Leaving her with only a right eye, this medicine cat apprentice has, what she likes to call, "slow seeing". It takes her a while to pick up the puzzle pieces of what something is. Before she can see it's catmint, all there is in front of her is a splattered group of green pixels. But, because of this, she relies mostly on her intensified scent and hearing. Luckily, most of the cats in her Clan each have a special scent to her. 
Throughout her life, Peachpaw has been quite unlucky. Losing an eye, twisting her two hind paws, falling into mud, whatever the case may be, she's just unlucky. Because of this, Peachpaw can be very superstitious and has paranoia about a lot of things. She chases toms away with her appearance, but she's gathered enough courage to that not to care. She enjoys her rank as a medicine cat apprentice since she'd probably die before she even set one foot on an enemy warrior in a fight. A forever scar rests on her cheek from a rough playfighting game as a kit with an older kit named Rabbitkit. Despite her paranoia and superstitions, she is very friendly and always welcomes anyone in her den. She is willing to help fifty patients at a time and loves the company around her. She is quite clumsy and you'll often find her tripping over her own paws as she crosses the camp to the prey heap. Her mentor is Mistleleaf.
Pepperpaw ~ She-cat ~ Apprentice ~ 10 moons
A black and white she-cat with green eyes. Hints of amber crawl around the pupil. She has long whiskers, raising her sense of direction. Long legs and long tail give her very good balance, but her thick, fluffy pelt slows her down when swimming. She doesn't really care too much about keeping her coat clean, so it's usually pretty mottled and dirty. 
She was known for silence. The silence that crept behind you - not the scary type, but merely the type that finds no reason to speak. Her words are carefully chosen, wrapping themselves around her as armor and shield would. Waterclan is known for cheery disposition, as if everything and everyone was near and dear to them. It wasn't that she didn't love readily and easily - she just showed it in a different way. Pepperpaw dedicates herself to providing for her clan, because she cannot give them the overabundance of love that they all needed.
Rosekit ~ She-cat ~ Kit ~ 4 moons
Rosekit is a pale ginger she-kit with dark rings around her ears and tail. She has a rather bulky, muscular build with aqua blue eyes. She is sometimes unsure of how people will like her because of her appearance. Rosekit has a dark, English-sounding accent when she speaks. 
Rosekit is very kind and sweet, but rather naive. She will believe anything, but doesn't quite understand why Willowkit acts so distant. She loves her family very much, and she has a crush on her father's apprentice. She is very extroverted and is determined to make friends with everyone. She doesn't easily notice when other cats have the ill-will, and thinks the best of everyone, even her mean sister Willowkit. She is constantly trying to prove herself to Willowkit, which results in getting hurt or massive to minor trouble. Later, she will get in a fight with Willowkit that will change everything.
BrightClan
Lynxcloud ~ She-cat ~ Deputy ~ 31 moons
Lynxcloud is a pretty she-cat with sleek, thick medium length fur. Her fur consists of large patches of brown, light brown, and white. Her shoulders and legs are brown, but her small paws are white. Her chest is white as well, along with her muzzle and blaze down her face. Her fluffy tail is light brown, with faint streaks of white on it. Her clear eyes are a bright, piercing yellow. Lynxcloud's build is strong and slightly compact, enabling her to squeeze into tight spaces. Her claws are sharp and hooked. Lynxcloud was a former StormClan cat before she joined her current Clan. She wandered across the border on accident when she was chasing a squirrel. A EchoClan patrol caught her and captured her, then took her to their camp. Instead of dreading and hating the situation, she took a liking to the Twoleg nest's advantages, such as shelter and warmth. She requested to join, thus cutting off her loyaltly to her birthClan. Her kind, polite, and social personality was almost always hidden and replaced with a blunt, sharp-tongued demeanor. The right cat can get through her prickly personality and unearth her friendly one. Lynxcloud doesn't like kits very much, as she thinks of them as bothersome and annoying, but her thoughts on kits occasionally switch from disliking them to liking them, back and forth. Lynxcloud's respectful side only comes out when she is speaking to her leader or medicine cat. Her loyalty to her new Clan is unwavering, and she would die for her Clan in a heartbeat. 
Iceheart ~ Tom ~ Elder ~ 46 moons
Iceheart's body and mind is a work of art. This tom's dark grey tabby pelt is swirled with black stripes that create an odd pattern much like the ones he is so fond of making with his claws on the ground of the Brightclan camp. Though sickly from birth, his mind's passion for all things beautiful was unhindered by his verbal troubles during early moons. He was still born but his aunt Nightcloud refused to acknowledge that one of her littermate's kits had been born without breath. The twitching of the kit's small body enlightened her that the kit was indeed alive but drowning on fluid that was clogging its air ways. Nightcloud managed to cause the kit to vomit up the life ending fluid against all odds by tickling his throat. Sadly for Iceheart though, oxygen had been cut off from his brain long enough to cause temporary brain damage. Due to the damage his brain suffered he was unable to form words or usual sounds that cats make for a long time. His mother confessed shortly after Nightcloud's death that she had trouble speaking when she was younger as well.
Name: Scorchwhisker
Gender: male
Age: 48 moons 
Clan: FireClan
Rank: Warrior
-
Personality: obedient, loyal, stubborn, trustworthy, loves kits, dry humour
Appearance: Orange tom with darker orange, almost red, stripes. White underbelly and mittens with long whiskers and green eyes.
-
Accessories: An old blue collar from his past Twoleg owner. It is worn and shriveled, but he sleeps with it every night.
Scars: Not many. 3 scars run in a perfectly parallel line across his lower back, and one more recent cut from a badger on his left hind leg.
Name: Sky (Creamysky)
Gender: female
Age: 36 moons
Clan: kittypet, soon BrightClan
Rank: n/a
-
Personality: upbeat, lazy, lovey-dovey, enjoys playing with kits, hates beetles, very peaceful, caring.
Appearance: A creamy brown and white siamese with very plush, fluffy fur. Has fairly large paws and ears, topped with soft blue-gray eyes.
-
Accessories: A loose green and gray striped collar that she only wears when outside of the house (which is rarely ever).
Scars: Has a very small cut under her chin from walking into a chair.
Name: Heatherfoot
Gender: female
Age: 67 moons
Clan: WaterClan
Rank: senior warrior
-
Personality: a storyteller, wip wip wip
Appearance:   
-
Accessories:
Scars:
- - - - - - - - - - - - - - - - - - - - - - - - - - - - - - - - - - - - - - - - - - - - - - - - - - - - - - - - - - - - - - - - - - -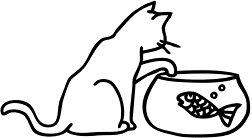 Daisy's Cats:

Dusk-

Littleflower, Hollyshade, Blizzardtuft, Daisyleap, Gingerpatch, Grassflight, Creamtuft

Fire- Redstar, Hawkstep, Stormwatcher, Pebblesplash, Flamefoot, Adderfang, Barley, Daffodilkit, Ivykit

Water- Nightfoot, Peachcloud, Salmonpelt, Seashell, Flowerbelly, Rosepaw, Shorepaw

Bright- Lynxcloud, Oceanspark, Aurorashade, Mistyheart, Scorpionbite, Sparrowbelly, Shimmerpaw, Tumblepaw

Frost- Cloverlily, Longpaw, Scorchwind, Lunarshine, Wrenpaw, Sleetpaw, Ibispaw

RLK- Min, Peony, Indigo, Slash, Fleur, Blair, Tommy, Bellamy, Shark, Moon, Ryu, Beryllium

Daisyleap

Forum Overseer





Posts

: 6638


Age

: 19


Location

: DuskClan



Similar topics
---
Permissions in this forum:
You
cannot
reply to topics in this forum