Clan Information
Season & Weather
Greenleaf second moon (Summer, July)
After the rainy season of newleaf, the weather has turned eerily calm, with only the occasional cloud passing over the otherwise clear sky. The land is in full fruition: Plants a healthy green, herbs common as grasses, and prey constantly underfoot. The river has begun to return to its normal size, leaving a few uncommon remnants in the once flooded land.
The battle has ended and medicine cats from every Clan are frantically trying to tend to the injured. A group of rogues, lead by a cat who calls herself Onyx, has driven FireClan out of their camp and is gaining more support from other rogues by the hour.
DuskClan
Russetstar(@Skybreeze) - 8 lives
Deputies: Littleflower (@Daisyleap), Scorpionclaw (@Panthermask)
Medicine cats: Hollyshade(@Daisyleap), Coldfoot(@Leopardspots)
M/c apprentices: Spiderpaw(@Skybreeze),
Tulippaw (@Willowstorm)
FireClan
Redstar(@Daisyleap) - 8 lives
Deputies: Nightpelt(@Skybreeze), Sparkfeather(@Aquastar)
Medicine cats: Soraflight(@Leopardspots),
Mudstreak (@Aquastar)
M/c apprentices: Owlpaw (@Willowstorm), Flurrypaw (@Quake)
Notice: FireClan camp is temporarily located within FrostClan due to the rogue takeover.
WaterClan
Sandstar(@Aquastar) - 7 lives
Deputies: Turtlesplash(@Leopardspots), Nightfoot(@Daisyleap)
Medicine cats: Mistleleaf(@Willowstorm), Twistedleg(@Skybreeze)
M/c apprentices: Peachpaw(@Daisyleap), Sunpaw(@Flintbranch)
Notice: WaterClan's Camp is currently located in their Swampy Forest due to flooding.
BrightClan
Ivorystar(@Willowstorm) - 6 lives
Deputies: Lynxcloud(@Daisyleap), Skybreeze (@Skybreeze)
Medicine cats: Hazelflight(@Leopardspots)
, Seabreeze(@Wishflight)
M/c apprentices: Mistpaw(@Mistpool), Dawnpaw(@Panthermask)
FrostClan
Dapplestar(@Leopardspots) - 4 lives
Deputies: Cloverlily(@Daisyleap),
Thornsplash
(@Skybreeze)
Medicine cats: Ivyfeather(@Aquastar), Greytail(@Skybreeze)
M/c apprentices: Longpaw(@Daisyleap), Falconpaw(@Willowstorm)
Cinder ~ tom ~ 30 moons ~  Member of Onyx's Group
A cinder gray tinted tom with pale sandy brown
long fur and soft paws. His eyes are light hazel
with a tint of green in them. Cinder has a rather
long tail, but helps with balancing. His body
is well built and very strong and muscular.

Cinder is cold-hearted, but keeps thing quiet
most of the time. He isn't the physco murderous
type, but rather the clean and planned. He keeps
his words to himself and doesn't spit out threats
and never teases. He's usually calm, but grumpy
in a sort of way together. All in all, he's a cat you
won't want to be killed by because of his silent
approaches and leaving no evidence behind.

Littermates: Snow (kittypet), Asher (rogue), Frostbite (rogue)

Fighting9;Hunting7;Swimming3;Climbing4;Running7;Memory4;Stamina5;HerbLogic2

Cinder, like his littermates was kicked out of the family once he was old enough to hunt and survive on his own. Cinder wandered about most of his younger life, not really knowing what to do except survive and hunt. He finally stumbled across Onyx's group and was offered to join, of course he accepted, knowing he wouldn't have to hunt 24/7. He soon found his "long-lost" siblings, Asher and Frostbite in the group as well.

- - - - - - - - - - - - - - - - - - - - - - - - - - - - - - - - - - - - - - - - - - - - - - - - - - - - - - - - - - - - - - - - - - -
hello
my kitties <3:

DC: Robinblaze, Snakewhisker, Beetlestorm, Dovefrost,Leafshade, Bramblepaw, Shrewpaw, Magpiefur, Stormheart, Spiderpaw
FC: Nightpelt, Darkwillow, Dawnmist, Sunstep, Sootpatch, Snowfire,Flarepaw, Pinepaw, Rowankit, Spookkit, Cactus
WC: Lakemist, Twistedleg, Firepool, Turtlestone, Spottedface, Ebonyfur, Zebrapaw, Thunderpaw, Pigeonkit, Sandstone, Ambergaze, Shadowpaw, Windpaw, Tidekit, Rosewater
BC:Skybreeze, Eagleblaze, Foxdapple, Tigerpounce, Daisypaw, Nettlepaw, Ottersplash, Sparrowsong, Echokit, Fallenpaw, Jadepaw, Squirrelkit
FC: Graytail, Heatherglow, Silvertalon, Cloudmist,Dragonfang,Poppywind, Thornsplash, Freckledrose, Ripplefang, Creekpaw, Whitepaw
Audition Instructor





Posts

: 3659


Age

: 15


Location

: croatia ; europe



- - - - - - - - - - - - - - - - - - - - - - - - - - - - - - - - - - - - - - - - - - - - - - - - - - - - - - - - - - - - - - - - - - -
hello
my kitties <3:

DC: Robinblaze, Snakewhisker, Beetlestorm, Dovefrost,Leafshade, Bramblepaw, Shrewpaw, Magpiefur, Stormheart, Spiderpaw
FC: Nightpelt, Darkwillow, Dawnmist, Sunstep, Sootpatch, Snowfire,Flarepaw, Pinepaw, Rowankit, Spookkit, Cactus
WC: Lakemist, Twistedleg, Firepool, Turtlestone, Spottedface, Ebonyfur, Zebrapaw, Thunderpaw, Pigeonkit, Sandstone, Ambergaze, Shadowpaw, Windpaw, Tidekit, Rosewater
BC:Skybreeze, Eagleblaze, Foxdapple, Tigerpounce, Daisypaw, Nettlepaw, Ottersplash, Sparrowsong, Echokit, Fallenpaw, Jadepaw, Squirrelkit
FC: Graytail, Heatherglow, Silvertalon, Cloudmist,Dragonfang,Poppywind, Thornsplash, Freckledrose, Ripplefang, Creekpaw, Whitepaw
Audition Instructor





Posts

: 3659


Age

: 15


Location

: croatia ; europe



- - - - - - - - - - - - - - - - - - - - - - - - - - - - - - - - - - - - - - - - - - - - - - - - - - - - - - - - - - - - - - - - - - -
DC: Scorpionclaw(deputy), Primrosekit(kit)
FC: 
WC: Doveflight(queen), Shadeheart(warrior), Hazelpaw(apprentice), Saffronkit(kit)
BC: Dawnpaw(M/c apprentice), Sunkit(kit)
FC: Brindlefrost(warrior)
RLK: Hellfire, Quartz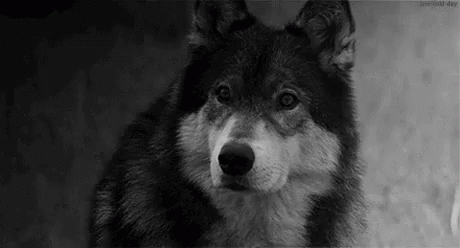 Extreme Supporter





Posts

: 1178


Age

: 13


Location

: California, USA




Similar topics
---
Permissions in this forum:
You
cannot
reply to topics in this forum