Clan Information
Season & Weather
Greenleaf second moon (Summer, July)
After the rainy season of newleaf, the weather has turned eerily calm, with only the occasional cloud passing over the otherwise clear sky. The land is in full fruition: Plants a healthy green, herbs common as grasses, and prey constantly underfoot. The river has begun to return to its normal size, leaving a few uncommon remnants in the once flooded land.
The battle has ended and medicine cats from every Clan are frantically trying to tend to the injured. A group of rogues, lead by a cat who calls herself Onyx, has driven FireClan out of their camp and is gaining more support from other rogues by the hour.
DuskClan
Russetstar(@Skybreeze) - 8 lives
Deputies: Littleflower (@Daisyleap), Scorpionclaw (@Panthermask)
Medicine cats: Hollyshade(@Daisyleap), Coldfoot(@Leopardspots)
M/c apprentices: Spiderpaw(@Skybreeze),
Tulippaw (@Willowstorm)
FireClan
Redstar(@Daisyleap) - 8 lives
Deputies: Nightpelt(@Skybreeze), Sparkfeather(@Aquastar)
Medicine cats: Soraflight(@Leopardspots),
Mudstreak (@Aquastar)
M/c apprentices: Owlpaw (@Willowstorm), Flurrypaw (@Quake)
Notice: FireClan camp is temporarily located within FrostClan due to the rogue takeover.
WaterClan
Sandstar(@Aquastar) - 7 lives
Deputies: Turtlesplash(@Leopardspots), Nightfoot(@Daisyleap)
Medicine cats: Mistleleaf(@Willowstorm), Twistedleg(@Skybreeze)
M/c apprentices: Peachpaw(@Daisyleap), Sunpaw(@Flintbranch)
Notice: WaterClan's Camp is currently located in their Swampy Forest due to flooding.
BrightClan
Ivorystar(@Willowstorm) - 6 lives
Deputies: Lynxcloud(@Daisyleap), Skybreeze (@Skybreeze)
Medicine cats: Hazelflight(@Leopardspots)
, Seabreeze(@Wishflight)
M/c apprentices: Mistpaw(@Mistpool), Dawnpaw(@Panthermask)
FrostClan
Dapplestar(@Leopardspots) - 5 lives
Deputies: Cloverlily(@Daisyleap),
Thornsplash
(@Skybreeze)
Medicine cats: Ivyfeather(@Aquastar), Greytail(@Skybreeze)
M/c apprentices: Longpaw(@Daisyleap), Falconpaw(@Willowstorm)
Hailstorm 
// Hailpaw // Hailkit
Warrior // WaterClan
Tom // 26 moons
Hailstorm is a medium-sized, grey tom. He has a broad head topped with moderately small ears. He has medium length legs, but his slightly buff build make them look kind of short. His fur color is a bluish grey, which is dramatically lightened on his muzzle, chest, fore paws, and underbelly. He has a black nose and clear, pale green eyes.
Hailstorm is a very happy, friendly cat. He helps out a lot around the camp, whether it's repairing dens or taking care of the elders. He is quite the intelligent tom, and likes to come up with different fighting and hunting strategies. Hailstorm can be kind of sensitive, and doesn't like being made fun of. He's shy, and gets nervous talking to cats that are from other clans or cats that are bigger than him. He can be forgetful, not remembering his patrols or chores, which other cats get annoyed by.
Fighting: 5
Hunting: 7
Swimming: 6
Climbing: 3
Running: 4
Herbs: 5
Memory: 4
Stamina: 3
Strength: 8
Mother - Dewmask, a dark grey she-cat with white spots and green eyes, deceased
Father - Coaldust, a black tom with a white muzzle and amber eyes, alive, open
Brothers - N/A
Sisters - Burnfrost, a black she-cat with white paws and amber eyes, alive, open
When Hailkit and Burnkit were born, Dewmask passed away kitting, and the two kits were raised by another  nursing queen. Coaldust spent as much time with his kits as he could, for he was the only living parent. Because of this, Hailkit spent more time with his father than the other kits, and became quite shy. When they were apprenticed, Hailpaw didn't like the idea of hurting other cats, so he wasn't a very good fighter. Burnpaw was more ambitious, and did good in most categories.  When they became warriors, Hailstorm still helped with the chores and such, while Burnfrost spent all of her time hunting and going on patrols. During these battling times, Hailstorm has refused to fight and has been helping the medicine cats treat the injured clan. 
Image belongs to: http://dailycatdrawings.tumblr.com
Last edited by Panthermask on Wed Apr 12, 2017 1:02 pm; edited 1 time in total
- - - - - - - - - - - - - - - - - - - - - - - - - - - - - - - - - - - - - - - - - - - - - - - - - - - - - - - - - - - - - - - - - - -
DC: Scorpionclaw(deputy), Primrosekit(kit)
FC: 
WC: Doveflight(queen), Shadeheart(warrior), Hazelpaw(apprentice), Saffronkit(kit)
BC: Dawnpaw(M/c apprentice), Sunkit(kit)
FC: Brindlefrost(warrior)
RLK: Hellfire, Quartz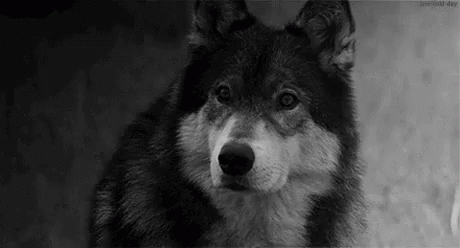 Extreme Supporter





Posts

: 1177


Age

: 13


Location

: California, USA



- - - - - - - - - - - - - - - - - - - - - - - - - - - - - - - - - - - - - - - - - - - - - - - - - - - - - - - - - - - - - - - - - - -
DC: Scorpionclaw(deputy), Primrosekit(kit)
FC: 
WC: Doveflight(queen), Shadeheart(warrior), Hazelpaw(apprentice), Saffronkit(kit)
BC: Dawnpaw(M/c apprentice), Sunkit(kit)
FC: Brindlefrost(warrior)
RLK: Hellfire, Quartz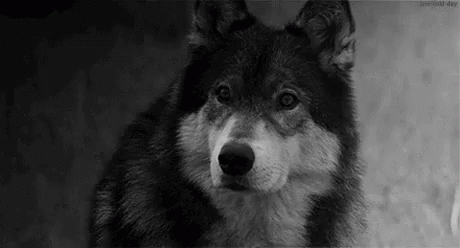 Extreme Supporter





Posts

: 1177


Age

: 13


Location

: California, USA



He's adorable

- - - - - - - - - - - - - - - - - - - - - - - - - - - - - - - - - - - - - - - - - - - - - - - - - - - - - - - - - - - - - - - - - - -
Daisy's Cats:

Dusk-

Littleflower, Hollyshade, Blizzardtuft, Daisyleap, Grassflight, Creampaw

Fire- Redstar, Hawkstep, Stormwatcher, Pebblesplash, Lioncry, Flamepaw, Barley, Daffodilkit

Water- Nightfoot, Peachpaw, Salmonpelt, Seashell, Flowerbelly, Rosepaw, Poolglow, Shorekit

Bright- Lynxcloud, Oceanspark, Aurorashade, Galeheart, Scorpionbite, Sparrowbelly, Tornadopaw, Shimmerpaw, Tumblepaw, Lightningkit

Frost- Cloverlily, Longpaw, Scorchwind, Lunarshine, Ibispaw

RLK- Min, Peony, Indigo, Slash, Fleur, Blair, Tommy, Fjord, Scoop, Bellamy, Shark
Forum Overseer





Posts

: 5947


Age

: 17


Location

: DuskClan




Similar topics
---
Permissions in this forum:
You
cannot
reply to topics in this forum