Clan Information
Season & Weather
Greenleaf second moon (Summer, July)
After the rainy season of newleaf, the weather has turned eerily calm, with only the occasional cloud passing over the otherwise clear sky. The land is in full fruition: Plants a healthy green, herbs common as grasses, and prey constantly underfoot. The river has begun to return to its normal size, leaving a few uncommon remnants in the once flooded land.
The battle has ended and medicine cats from every Clan are frantically trying to tend to the injured. A group of rogues, lead by a cat who calls herself Onyx, has driven FireClan out of their camp and is gaining more support from other rogues by the hour.
DuskClan
Russetstar(@Skybreeze) - 8 lives
Deputies: Littleflower (@Daisyleap), Scorpionclaw (@Panthermask)
Medicine cats: Hollyshade(@Daisyleap), Coldfoot(@Leopardspots)
M/c apprentices: Spiderpaw(@Skybreeze),
Tulippaw (@Willowstorm)
FireClan
Redstar(@Daisyleap) - 8 lives
Deputies: Nightpelt(@Skybreeze), Sparkfeather(@Aquastar)
Medicine cats: Soraflight(@Leopardspots),
Mudstreak (@Aquastar)
M/c apprentices: Owlpaw (@Willowstorm), Flurrypaw (@Quake)
Notice: FireClan camp is temporarily located within FrostClan due to the rogue takeover.
WaterClan
Sandstar(@Aquastar) - 7 lives
Deputies: Turtlesplash(@Leopardspots), Nightfoot(@Daisyleap)
Medicine cats: Mistleleaf(@Willowstorm), Twistedleg(@Skybreeze)
M/c apprentices: Peachpaw(@Daisyleap), Sunpaw(@Flintbranch)
Notice: WaterClan's Camp is currently located in their Swampy Forest due to flooding.
BrightClan
Ivorystar(@Willowstorm) - 6 lives
Deputies: Lynxcloud(@Daisyleap), Skybreeze (@Skybreeze)
Medicine cats: Hazelflight(@Leopardspots)
, Seabreeze(@Wishflight)
M/c apprentices: Mistpaw(@Mistpool), Dawnpaw(@Panthermask)
FrostClan
Dapplestar(@Leopardspots) - 5 lives
Deputies: Cloverlily(@Daisyleap),
Thornsplash
(@Skybreeze)
Medicine cats: Ivyfeather(@Aquastar), Greytail(@Skybreeze)
M/c apprentices: Longpaw(@Daisyleap), Falconpaw(@Willowstorm)
Feather, Featherpaw, Feathercloud
Age: 20 moons
Rank: Warrior
Clan: Waterclan
Family: 
        -Haven(mother; npc)
        -Thorn(father; npc)
-Mate/Crush: Hailstorm(Panther's)
Appearance: Feathercloud is a she-cat with silver, almost white fur, a long tail, and short fur. She has darker markings on her back, legs, tail, and face; the markings on her tail getting thicker as they reach her tail tip. She also has soft fur, sharp claws, a pink nose, and sky-blue eyes.
Personality: Feathercloud is a rather kind she-cat, very loyal to her clan, and especially loyal to her crush, Hailstorm. She is kind to cats from other clans, but can have a mean temper if provoked the wrong way or she is threatened. If her clan and Hailstorm are threatened, her temper becomes very hostile and she will become very fierce and angry. 
History: Feathercloud was born a loner, by the name of Feather. Her parents were both loners, having met during a severe rainstorm, with her mother having to take shelter in an abandoned twoleg home. Her father, Thorn, happened to shelter and live in it the same day as that storm, which led to the two cats meeting. They quickly took a liking to each other, and after a few moons of spending time with each other, Haven announced to Thorn of her pregnancy. The soon-to-be parents were both very excited, especially when Feather arrived in the world. They were able to survive for about 5 moons, before tragedy struck them. Haven became gravely ill after becoming pregnant once more, her belly slowly becoming heavy with kits. Close to her kitting, her illness was too much for her to bear any longer, as she was not able to get better due to a hard leafbare. After another day passed, Haven eventually passed away and succumbed to her illness. This left Feather devastated, even more so her father who was close to having more kits with his mate. Thorn vanished later that night, and his whereabouts are unknown. Feather had taken off as well and weak with hunger, stumbled upon Waterclan territory. It was there where she was taken in and raised as a clan cat. She met her crush, Hailstorm, who was at the time Hailpaw, and she grew a quick liking to him, much like her parents had done. Having been trained by an excellent warrior, Wildember, she soon became a warrior within 5 moons of training. Sadly her mentor had fallen to an illness as well, and retired to the elder's den where he lived his next 2 moons in pain and sickness. Feathercloud visited her dear mentor every day, making sure he did not feel alone and sad. After those 2 moons, he passed away peacefully, forever having a place in Feathercloud's heart.
Skills:
-hunting 7
-fighting 6
-climbing 3
-swimming 8
-healing 1
-knowledge 5 
- - - - - - - - - - - - - - - - - - - - - - - - - - - - - - - - - - - - - - - - - - - - - - - - - - - - - - - - - - - - - - - - - - -

Wonderful Supporter





Posts

: 627


Age

: 20


Location

: Texas, U.S.A



the longest history i have probably ever typed.
- - - - - - - - - - - - - - - - - - - - - - - - - - - - - - - - - - - - - - - - - - - - - - - - - - - - - - - - - - - - - - - - - - -

Wonderful Supporter





Posts

: 627


Age

: 20


Location

: Texas, U.S.A



  I love her

- - - - - - - - - - - - - - - - - - - - - - - - - - - - - - - - - - - - - - - - - - - - - - - - - - - - - - - - - - - - - - - - - - -
DC: Scorpionclaw(deputy), Primrosekit(kit)
FC: 
WC: Doveflight(queen), Shadeheart(warrior), Hazelpaw(apprentice), Saffronkit(kit)
BC: Dawnpaw(M/c apprentice), Sunkit(kit)
FC: Brindlefrost(warrior)
RLK: Hellfire, Quartz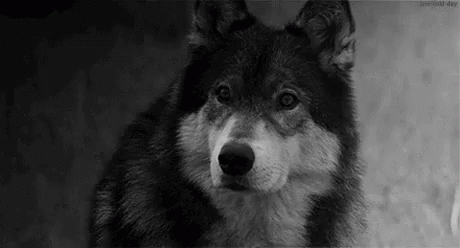 Extreme Supporter





Posts

: 1177


Age

: 13


Location

: California, USA




Similar topics
---
Permissions in this forum:
You
cannot
reply to topics in this forum