Clan Information
Season & Weather
Greenleaf second moon (Summer, July)
After the rainy season of newleaf, the weather has turned eerily calm, with only the occasional cloud passing over the otherwise clear sky. The land is in full fruition: Plants a healthy green, herbs common as grasses, and prey constantly underfoot. The river has begun to return to its normal size, leaving a few uncommon remnants in the once flooded land.
The battle has ended and medicine cats from every Clan are frantically trying to tend to the injured. A group of rogues, lead by a cat who calls herself Onyx, has driven FireClan out of their camp and is gaining more support from other rogues by the hour.
DuskClan
Russetstar(@Skybreeze) - 8 lives
Deputies: Littleflower (@Daisyleap), Scorpionclaw (@Panthermask)
Medicine cats: Hollyshade(@Daisyleap), Coldfoot(@Leopardspots)
M/c apprentices: Spiderpaw(@Skybreeze),
Tulippaw (@Willowstorm)
FireClan
Redstar(@Daisyleap) - 8 lives
Deputies: Nightpelt(@Skybreeze), Sparkfeather(@Aquastar)
Medicine cats: Soraflight(@Leopardspots),
Mudstreak (@Aquastar)
M/c apprentices: Owlpaw (@Willowstorm), Flurrypaw (@Quake)
Notice: FireClan camp is temporarily located within FrostClan due to the rogue takeover.
WaterClan
Sandstar(@Aquastar) - 7 lives
Deputies: Turtlesplash(@Leopardspots), Nightfoot(@Daisyleap)
Medicine cats: Mistleleaf(@Willowstorm), Twistedleg(@Skybreeze)
M/c apprentices: Peachpaw(@Daisyleap), Sunpaw(@Flintbranch)
Notice: WaterClan's Camp is currently located in their Swampy Forest due to flooding.
BrightClan
Ivorystar(@Willowstorm) - 6 lives
Deputies: Lynxcloud(@Daisyleap), Skybreeze (@Skybreeze)
Medicine cats: Hazelflight(@Leopardspots)
, Seabreeze(@Wishflight)
M/c apprentices: Mistpaw(@Mistpool), Dawnpaw(@Panthermask)
FrostClan
Dapplestar(@Leopardspots) - 4 lives
Deputies: Cloverlily(@Daisyleap),
Thornsplash
(@Skybreeze)
Medicine cats: Ivyfeather(@Aquastar), Greytail(@Skybreeze)
M/c apprentices: Longpaw(@Daisyleap), Falconpaw(@Willowstorm)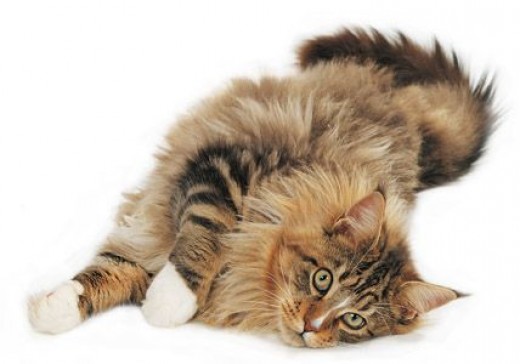 Clover-Cloverpaw-Cloverleaf
kittypet(MIGHT join a clan someday)
4 moon she-cat
Appearance: Clover is a light brown tabby cat with white paws. She has amber eyes and a pink nose. Clover is very fluffy. Her fur is soft to the touch. Clover's bushy tail is long and slim.
Personality: Clover isn't your ordinary kittypet. Sure, she's friendly and loves her twolegs but Clover also enjoys to explore. Clover gets really territorial when it comes to her twoleg's property. She knows it belongs to them and no other cat is allowed. Clover can be hyper sometimes.
Skills: 
Hunting:2
Fighting:4
Swimming:5(Her twolegs have a pool)
Climbing:7
Stamina:2
Speed:4
Memory:3
Strength:1
History: Clover and her sibling were born to Jessica and fathered by Max. They were adopted later by another twoleg.
- - - - - - - - - - - - - - - - - - - - - - - - - - - - - - - - - - - - - - - - - - - - - - - - - - - - - - - - - - - - - - - - - - -
Aqua's Cats:

DC: Dragonmoon, Smokeheart, Graycloud, Heatherdawn,Shiningsplash


FC: Sparkfeather, Mudstreak, Heatherpaw, Foxpaw, Waspkit, Mistkit 


WC: Sandstar, Aquatail, Morningleaf, Rainwing, Rainpaw


BC: Whitefeather, Icebreeze, Glaciershard, Featherpaw, Breezepaw, Snowpaw, Blizzardpaw, Flurrykit,  Aquakit


FRC: Ivyfeather, Stormshadow, Bluetail, Starpaw, Birchpaw, Maplepaw, Hailpaw


RLK:  Rose(R), Clover(K),Phoenix(R), Emerald(R). Taylor(L), Misty(R), Gold(R), Glow(R)
Audition Instructor





Posts

: 3537


Age

: 13


Location

: Stalker



Everything looks great! You're just missing the family.

Also, question: Could I create a kittypet that lives with her? (:
- - - - - - - - - - - - - - - - - - - - - - - - - - - - - - - - - - - - - - - - - - - - - - - - - - - - - - - - - - - - - - - - - - -
hello
my kitties <3:

DC: Robinblaze, Snakewhisker, Beetlestorm, Dovefrost,Leafshade, Bramblepaw, Shrewpaw, Magpiefur, Stormheart, Spiderpaw
FC: Nightpelt, Darkwillow, Dawnmist, Sunstep, Sootpatch, Snowfire,Flarepaw, Pinepaw, Rowankit, Spookkit, Cactus
WC: Lakemist, Twistedleg, Firepool, Turtlestone, Spottedface, Ebonyfur, Zebrapaw, Thunderpaw, Pigeonkit, Sandstone, Ambergaze, Shadowpaw, Windpaw, Tidekit, Rosewater
BC:Skybreeze, Eagleblaze, Foxdapple, Tigerpounce, Daisypaw, Nettlepaw, Ottersplash, Sparrowsong, Echokit, Fallenpaw, Jadepaw, Squirrelkit
FC: Graytail, Heatherglow, Silvertalon, Cloudmist,Dragonfang,Poppywind, Thornsplash, Freckledrose, Ripplefang, Creekpaw, Whitepaw
Audition Instructor





Posts

: 3659


Age

: 15


Location

: croatia ; europe



The family is included in the history, so
- - - - - - - - - - - - - - - - - - - - - - - - - - - - - - - - - - - - - - - - - - - - - - - - - - - - - - - - - - - - - - - - - - -
Daisy's Cats:

Dusk-

Littleflower, Hollyshade, Blizzardtuft, Daisyleap, Grassflight, Creampaw

Fire- Redstar, Hawkstep, Stormwatcher, Pebblesplash, Flamepaw, Adderpaw, Barley, Daffodilkit

Water- Nightfoot, Peachcloud, Salmonpelt, Seashell, Flowerbelly, Rosepaw, Shorekit

Bright- Lynxcloud, Oceanspark, Aurorashade, Scorpionbite, Sparrowbelly, Shimmerpaw, Tumblepaw

Frost- Cloverlily, Longpaw, Silverhawk, Scorchwind, Lunarshine, Wrenpaw, Sleetpaw, Ibispaw, Shellkit

RLK- Min, Peony, Indigo, Slash, Fleur, Blair, Tommy, Bellamy, Shark, Moon
Forum Overseer





Posts

: 6042


Age

: 17


Location

: DuskClan



---
Permissions in this forum:
You
cannot
reply to topics in this forum