Clan Information
Season & Weather
Greenleaf second moon (Summer, July)
After the rainy season of newleaf, the weather has turned eerily calm, with only the occasional cloud passing over the otherwise clear sky. The land is in full fruition: Plants a healthy green, herbs common as grasses, and prey constantly underfoot. The river has begun to return to its normal size, leaving a few uncommon remnants in the once flooded land.
The battle has ended and medicine cats from every Clan are frantically trying to tend to the injured. A group of rogues, lead by a cat who calls herself Onyx, has driven FireClan out of their camp and is gaining more support from other rogues by the hour.
DuskClan
Russetstar(@Skybreeze) - 8 lives
Deputies: Littleflower (@Daisyleap), Scorpionclaw (@Panthermask)
Medicine cats: Hollyshade(@Daisyleap), Coldfoot(@Leopardspots)
M/c apprentices: Spiderpaw(@Skybreeze),
Tulippaw (@Willowstorm)
FireClan
Redstar(@Daisyleap) - 8 lives
Deputies: Nightpelt(@Skybreeze), Sparkfeather(@Aquastar)
Medicine cats: Soraflight(@Leopardspots),
Mudstreak (@Aquastar)
M/c apprentices: Owlpaw (@Willowstorm), Flurrypaw (@Quake)
Notice: FireClan camp is temporarily located within FrostClan due to the rogue takeover.
WaterClan
Sandstar(@Aquastar) - 7 lives
Deputies: Turtlesplash(@Leopardspots), Nightfoot(@Daisyleap)
Medicine cats: Mistleleaf(@Willowstorm), Twistedleg(@Skybreeze)
M/c apprentices: Peachpaw(@Daisyleap), Sunpaw(@Flintbranch)
Notice: WaterClan's Camp is currently located in their Swampy Forest due to flooding.
BrightClan
Ivorystar(@Willowstorm) - 6 lives
Deputies: Lynxcloud(@Daisyleap), Skybreeze (@Skybreeze)
Medicine cats: Hazelflight(@Leopardspots)
, Seabreeze(@Wishflight)
M/c apprentices: Mistpaw(@Mistpool), Dawnpaw(@Panthermask)
FrostClan
Dapplestar(@Leopardspots) - 4 lives
Deputies: Cloverlily(@Daisyleap),
Thornsplash
(@Skybreeze)
Medicine cats: Ivyfeather(@Aquastar), Greytail(@Skybreeze)
M/c apprentices: Longpaw(@Daisyleap), Falconpaw(@Willowstorm)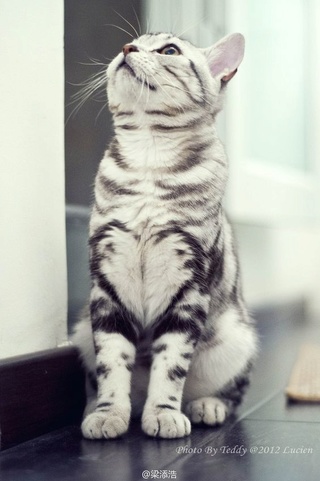 Quartz
Female // 26 moons
Onyx's Group
Quartz is a small, white tabby she-cat. She has shortish legs and a plump body. Her short, soft fur is coloured a pale grey, almost white. She has thin, but distinctive, grey tabby markings, that darken to more of a black as they go down her legs and chest. On her chest is a black marking that looks like a heart, which she is often made fun of for. She has a short muzzle, topped with a reddish pink nose. She has pale green-brown eyes.
Quartz is definitely not the sharpest rogue of the group. She often gets distracted easily, and her fellow group members get mad at her for this. She can be very annoying, and pesters Onyx a lot. Quartz is a generally cheerful cat, even for a rogue. She tries to cheer up her group-mates as much as possible, but this only makes them more annoyed with her. She is quite the flirty one, and will bounce from mate to mate.
Fighting: 7
Hunting: 4
Swimming: 3
Climbing: 2
Running: 5
Herbs: 3
Memory: 4
Strength: 8
Stamina: 3
Mother - Sandy, pale brown tabby she-cat with a white chest and paws, alive, unknown location
Father - Slate, dark grey tom with fiery amber eyes, alive, unknown location
Sisters: Kit 1: golden tabby she-cat with white paws
Kit 2: white she-cat
When Quartz was born to single mother Sandy, both of her sisters died at birth and went unnamed. This caused Quartz to be the center of attention, and she was spoiled much of her kithood. When she was old enough, she moved out of her mother's den, and hasn't seen her since. She looked for a rogue group, and the first group she came across was Onyx's. She decided to join it, and has been a kiss-up to Onyx ever since.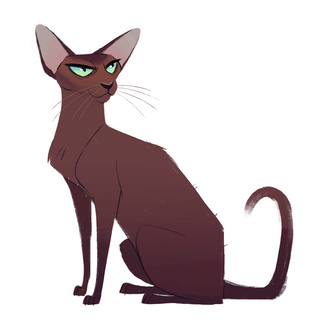 Lavender
Female // 20 moons
Onyx's Group
Lavender is a tall, dark brown she-cat. She has long legs and is very skinny. Her short fur is coloured a dark brown, tinted violet, her legs and tail being darker than the rest of her fur. She has very large, dark ears, a black nose, and pale green eyes.
Lavender is a very sly she-cat. She acts very secretive, and many cats in her group refuse to trust her. She will lie to get out of things, one of the traits she is most known and despised for. She has a fragile temper, and will get angry very easily if provoked. Along with her less appealing traits, she has a few good ones. For one, she's been loyal to Onyx's group her entire life, and has never even thought about leaving. She is extremely intelligent, and knows how to make a good plan.
Fighting: 4
Hunting: 7
Swimming: 6
Climbing: 5
Running: 8
Herbs: 2
Memory: 7
Strength: 4
Stamina: 8
Mother - Violet, black she-cat with a white chest and amber eyes, alive, unknown location
Father - Tumbleweed, brown tabby tom with green eyes, deceased
Brothers: Aaron, brown and white tabby tom with amber eyes, alive, unknown location
Before Lavender and Aaron were born, Violet and Tumbleweed came across Onyx's group, while Violet was close to giving birth. They took refuge within the group, and a few days later, the two kits were born. When Lavender and Aaron were around 7 moons old, their father was killed by a member of the group, claiming that he was disloyal. It turns out that Tumbleweed had been hunting for his senior mother outside of the group, who was too old to travel. Violet was horrified that he would be killed for such a noble thing, and decided to leave. She took Aaron with her, and pleaded for Lavender to come as well, but she refused, telling her that she was completely loyal to the group. Lavender is to die later in the plot.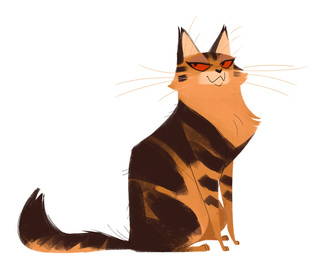 Hellfire  
// Blazeclaw // Blazepaw // Blazekit
Male // 44 moons
Onyx's Group
Hellfire is a large, dark brown tabby tom. He has regular length legs, but has a very large, muscular body (maine coon type cat). His fur is very long and thick, and its base colour is a pale browish-ginger, while his thick, tabby stripes are a dark brown. His chest and lower legs lack tabby markings, and his muzzle is a cream colour. He has massive paws (ignore the picture lol) with long, thorn-sharp claws. Hellfire's tail is very fluffy and plumed, and his whiskers are extremely long. His large ears are dark brown, and he has a black nose and fiery orange eyes.
Hellfire is a complete sociopath, meaning he lacks a conscience and he doesn't, and never will, regret anything bad he's done. He has a very creepy aura about him, one that can easily unsettle other cats. He is very aggressive, often arguing with other cats from his group, and even sometimes getting in physical fights. He is confident, though this sometimes puts him in dangerous situations. Hellfire is a concentrated cat, not getting distracted easily.
Fighting: 9
Hunting: 4
Swimming: 5
Climbing: 3
Running: 4
Herbs: 2
Memory: 7
Strength: 8
Stamina: 3
Mother - Quailheart, long-haired grey and ginger tortoiseshell she-cat, alive,
@Leopardspots
' to make, FireClan
Father - Ashnose, brownish grey tabby tom with ginger patches, deceased
Brothers - Kestrelfeather, grey marble tabby tom with amber eyes, deceased
Mate - Cypressface, blue-gray tabby she-cat with green eyes, alive, open, former mate, FireClan
Kits - Tigerflame, brown tabby tom with amber eyes, alive, open, FireClan, Hellfire has never met
Blazekit and Kestrelkit were born to loving parents Quailheart and Ashnose, the deputy, in FireClan, though Blazekit was born with a narcissistic personality disorder, and his family never meant much to him. As an apprentice, he was personally mentored by the leader of FireClan, making him want to become one himself. His ambitions grew larger still, until he finally became a warrior, by the name of Blazeclaw. He later met Cypressface, whom he had a brief romantic relationship with. He knew if he were to ever have kits with her, he would want them to have the best possible lives, and in order to do that, he needed to be leader. But there were still obstacles standing in his way; the deputies and the leader. One of the deputies was his father, which he knew he could easily get rid of. He caught his father hunting one day and murdered him, but his brother, Kestrelfeather, was nearby and saw it happen. Kestrelfeather immediately told his mother, Quailheart, what happened, and she was horrified. But before Kestrelfeather could tell the leader, he was killed by Blazeclaw as well. The problem was, Quailheart knew, and told the leader herself. Blazeclaw was soon exiled from the clan, but little did he know, his former mate was expecting his kits. After Blazeclaw left, he joined Onyx's group, eager to get revenge on his former clan. He renamed himself Hellfire, seeing it more intimidating. Soon, in FireClan, Cypressface gave birth to her only kit, Tigerkit, and never told him who his father was. Nothing much has happened since, besides Tigerflame becoming a warrior and the driving out of FireClan.
Last edited by Panthermask on Wed May 31, 2017 4:16 am; edited 7 times in total
- - - - - - - - - - - - - - - - - - - - - - - - - - - - - - - - - - - - - - - - - - - - - - - - - - - - - - - - - - - - - - - - - - -
DC: Scorpionclaw(deputy), Primrosekit(kit)
FC: 
WC: Doveflight(queen), Shadeheart(warrior), Hazelpaw(apprentice), Saffronkit(kit)
BC: Dawnpaw(M/c apprentice), Sunkit(kit)
FC: Brindlefrost(warrior)
RLK: Hellfire, Quartz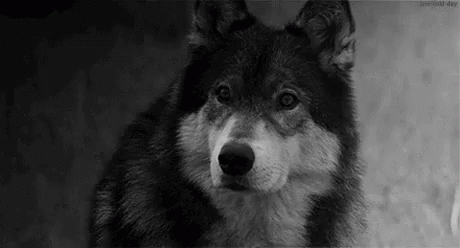 - - - - - - - - - - - - - - - - - - - - - - - - - - - - - - - - - - - - - - - - - - - - - - - - - - - - - - - - - - - - - - - - - - -
DC: Scorpionclaw(deputy), Primrosekit(kit)
FC: 
WC: Doveflight(queen), Shadeheart(warrior), Hazelpaw(apprentice), Saffronkit(kit)
BC: Dawnpaw(M/c apprentice), Sunkit(kit)
FC: Brindlefrost(warrior)
RLK: Hellfire, Quartz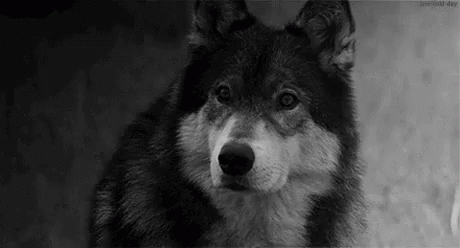 Quartz is

- - - - - - - - - - - - - - - - - - - - - - - - - - - - - - - - - - - - - - - - - - - - - - - - - - - - - - - - - - - - - - - - - - -
Daisy's Cats:

Dusk-

Littleflower, Hollyshade, Blizzardtuft, Daisyleap, Grassflight, Creampaw

Fire- Redstar, Hawkstep, Stormwatcher, Pebblesplash, Flamepaw, Adderpaw, Barley, Daffodilkit

Water- Nightfoot, Peachcloud, Salmonpelt, Seashell, Flowerbelly, Rosepaw, Shorekit

Bright- Lynxcloud, Oceanspark, Aurorashade, Scorpionbite, Sparrowbelly, Shimmerpaw, Tumblepaw

Frost- Cloverlily, Longpaw, Silverhawk, Scorchwind, Lunarshine, Sleetpaw, Ibispaw, Shellkit

RLK- Min, Peony, Indigo, Slash, Fleur, Blair, Tommy, Bellamy, Shark, Moon
Forum Overseer





Posts

: 6013


Age

: 17


Location

: DuskClan



- - - - - - - - - - - - - - - - - - - - - - - - - - - - - - - - - - - - - - - - - - - - - - - - - - - - - - - - - - - - - - - - - - -
DC: Scorpionclaw(deputy), Primrosekit(kit)
FC: 
WC: Doveflight(queen), Shadeheart(warrior), Hazelpaw(apprentice), Saffronkit(kit)
BC: Dawnpaw(M/c apprentice), Sunkit(kit)
FC: Brindlefrost(warrior)
RLK: Hellfire, Quartz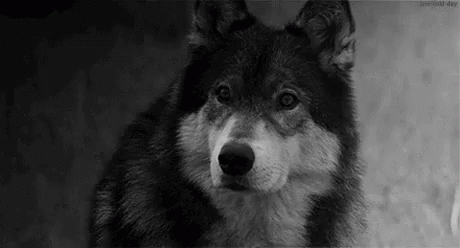 Lavender is

- - - - - - - - - - - - - - - - - - - - - - - - - - - - - - - - - - - - - - - - - - - - - - - - - - - - - - - - - - - - - - - - - - -
Daisy's Cats:

Dusk-

Littleflower, Hollyshade, Blizzardtuft, Daisyleap, Grassflight, Creampaw

Fire- Redstar, Hawkstep, Stormwatcher, Pebblesplash, Flamepaw, Adderpaw, Barley, Daffodilkit

Water- Nightfoot, Peachcloud, Salmonpelt, Seashell, Flowerbelly, Rosepaw, Shorekit

Bright- Lynxcloud, Oceanspark, Aurorashade, Scorpionbite, Sparrowbelly, Shimmerpaw, Tumblepaw

Frost- Cloverlily, Longpaw, Silverhawk, Scorchwind, Lunarshine, Sleetpaw, Ibispaw, Shellkit

RLK- Min, Peony, Indigo, Slash, Fleur, Blair, Tommy, Bellamy, Shark, Moon
Forum Overseer





Posts

: 6013


Age

: 17


Location

: DuskClan



- - - - - - - - - - - - - - - - - - - - - - - - - - - - - - - - - - - - - - - - - - - - - - - - - - - - - - - - - - - - - - - - - - -
DC: Scorpionclaw(deputy), Primrosekit(kit)
FC: 
WC: Doveflight(queen), Shadeheart(warrior), Hazelpaw(apprentice), Saffronkit(kit)
BC: Dawnpaw(M/c apprentice), Sunkit(kit)
FC: Brindlefrost(warrior)
RLK: Hellfire, Quartz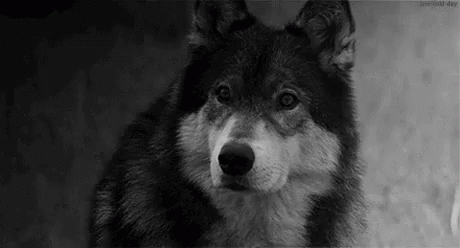 though..sociopathic personality disorder doesn't exist. The closest to it would be antisocial personality disorder or maybe narcissistic personality disorder




- - - - - - - - - - - - - - - - - - - - - - - - - - - - - - - - - - - - - - - - - - - - - - - - - - - - - - - - - - - - - - - - - - -


DuskClan: Blueshine(elder), Coldfoot(medicine cat), Tawnysky, Dawnfire, Shadowblaze, Hawksky
FireClan: Soraflight(med. cat), Birchstripe, Robinpaw, Flamekit
WaterClan: Turtlesplash(deputy), Marshfeather, Snailnose, Carrotnose, Leopardpaw(mentor: Firepool), Willowpaw(mentor: Lostblaze), Spiderpaw(mentor: 
BrightClan: Hazelflight(med. cat) Petrelflight(app Snowpaw), Jasperheart(app Blizzardpaw), Riptidepaw(mentor:, Crabpaw(mentor: Snowyspirit) , Mothpaw(mentor:
FrostClan: Dapplestar, Hailstreak, Fennelstrike, Owlstripe, Crowsong
Other: Shard, Jingle, Angus, Dottie, Martenpaw, Percy, Raccoon
Forum Storyteller





Posts

: 6893


Age

: 16



- - - - - - - - - - - - - - - - - - - - - - - - - - - - - - - - - - - - - - - - - - - - - - - - - - - - - - - - - - - - - - - - - - -
DC: Scorpionclaw(deputy), Primrosekit(kit)
FC: 
WC: Doveflight(queen), Shadeheart(warrior), Hazelpaw(apprentice), Saffronkit(kit)
BC: Dawnpaw(M/c apprentice), Sunkit(kit)
FC: Brindlefrost(warrior)
RLK: Hellfire, Quartz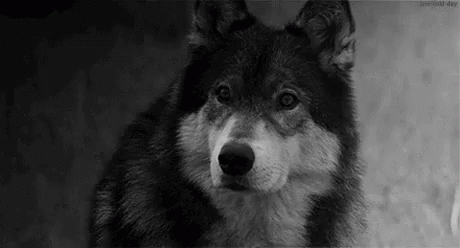 Similar topics
---
Permissions in this forum:
You
cannot
reply to topics in this forum