Clan Information
Season & Weather
Greenleaf second moon (Summer, July)
After the rainy season of newleaf, the weather has turned eerily calm, with only the occasional cloud passing over the otherwise clear sky. The land is in full fruition: Plants a healthy green, herbs common as grasses, and prey constantly underfoot. The river has begun to return to its normal size, leaving a few uncommon remnants in the once flooded land.
The battle has ended and medicine cats from every Clan are frantically trying to tend to the injured. A group of rogues, lead by a cat who calls herself Onyx, has driven FireClan out of their camp and is gaining more support from other rogues by the hour.
DuskClan
Russetstar(@Skybreeze) - 8 lives
Deputies: Littleflower (@Daisyleap), Scorpionclaw (@Panthermask)
Medicine cats: Hollyshade(@Daisyleap), Coldfoot(@Leopardspots)
M/c apprentices: Spiderpaw(@Skybreeze),
Tulippaw (@Willowstorm)
FireClan
Redstar(@Daisyleap) - 8 lives
Deputies: Nightpelt(@Skybreeze), Sparkfeather(@Aquastar)
Medicine cats: Soraflight(@Leopardspots),
Mudstreak (@Aquastar)
M/c apprentices: Owlpaw (@Willowstorm), Flurrypaw (@Quake)
Notice: FireClan camp is temporarily located within FrostClan due to the rogue takeover.
WaterClan
Sandstar(@Aquastar) - 7 lives
Deputies: Turtlesplash(@Leopardspots), Nightfoot(@Daisyleap)
Medicine cats: Mistleleaf(@Willowstorm), Twistedleg(@Skybreeze)
M/c apprentices: Peachpaw(@Daisyleap), Sunpaw(@Flintbranch)
Notice: WaterClan's Camp is currently located in their Swampy Forest due to flooding.
BrightClan
Ivorystar(@Willowstorm) - 6 lives
Deputies: Lynxcloud(@Daisyleap), Skybreeze (@Skybreeze)
Medicine cats: Hazelflight(@Leopardspots)
, Seabreeze(@Wishflight)
M/c apprentices: Mistpaw(@Mistpool), Dawnpaw(@Panthermask)
FrostClan
Dapplestar(@Leopardspots) - 4 lives
Deputies: Cloverlily(@Daisyleap),
Thornsplash
(@Skybreeze)
Medicine cats: Ivyfeather(@Aquastar), Greytail(@Skybreeze)
M/c apprentices: Longpaw(@Daisyleap), Falconpaw(@Willowstorm)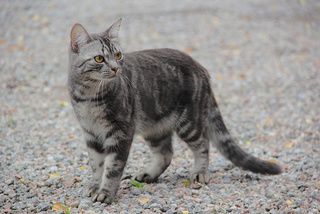 Perseus  
Perseus
Unborn
Male
Kit
Onyx's group
Perseus is a grey tabby tom with a light grey underbelly, legs, and chest. He has dark amber eyes with a dark grey nose. Perseus is a medium built tom with strong legs. He has short and sleek fur that fluffs up when nearing his tail, making him have a very fluffy tail.
Perseus is a snappy hot headed cat that surprisingly is very nice to his siblings, especially his sister. He doesn't like anyone but his family, and is very quick to get mad. Perseus thinks he is always right, unless it's his sibling having another idea, and will argue for days until the other cat gives up or agrees. Perseus loves fighting, even if he's not very good at it and he is always ambushing his siblings. Perseus hates snitchers, and doesn't like it when people are too nice.
Strength: 5/10
Defense: 7/10
Speed: 8/10
Stamina: 6/10
Agility: 7/10
Fighting: 4/10
Senses: 5/10
Fishing: 1/10
Tracking: 4/10
Stealth: 7/10
Swimming: 2/10
Climbing: 6/10
Jumping: 5/10
Healing: 1/10
Leading: 4/10
Intelligence: 6/10
Memory: 5/10
Creativity: 6/10
Social: 4/10
Mother | Quartz | Alive | She-cat | Panther | Queen rogue thing |

Father | Sultan | Alive | Male| Willow | Rogue|

Sibling's
Hydra| Alive | Female| Daisy| Kit |
Aries| Alive| Male| Aqua's| Kit |
Preferred Prey | Vole
Romantic Orientation: Straight
0 - 6 moons | Unborn

7 - 12 moons | Unborn

13+ moons | Unborn




- - - - - - - - - - - - - - - - - - - - - - - - - - - - - - - - - - - - - - - - - - - - - - - - - - - - - - - - - - - - - - - - - - -


FrostClan: Redstripe, Suntail, Oakpaw , Larksong, Thrushwhisker, Blackfrost Blossomkit, Owlkit, Sorrel(Kit), Pheonixpaw,

BrightClan: Nightmoon, Springpaw, Barkwing, Mudwhisker, Dovefeather, Ivypaw, Lightningpaw, Storkkit, Eagleflame, Seabreeze, Azureflame, Wishflight.

FireClan: Darkshadow, Ravenheart, Sedgekit, Sunflight, Fawnshadow, Wolfkit, Cougarki,

WaterClan: Riverpaw, Stormwing, Wrenfeather, Silverwing, Chervikit, Tansykit,

DuskClan: Honeyfllight, Lilypaw, Mistystorm, Ivorykit, Fawnkit, Icekit, Eaglekit, Thornclaw,

Rouges: Wind, Willow, Shadow, Dust, Sand, Ivy, Blaze, Flash, Scar, Thor, Hatuh, Lapu, Sevel, Breeze, Sparrow(Kit) or (Linx)

Waiting: Fadingpaw
Staff





Posts

: 2470


Age

: 13


Location

: my house




- - - - - - - - - - - - - - - - - - - - - - - - - - - - - - - - - - - - - - - - - - - - - - - - - - - - - - - - - - - - - - - - - - -
Daisy's Cats:

Dusk-

Littleflower, Hollyshade, Blizzardtuft, Daisyleap, Grassflight, Creampaw

Fire- Redstar, Hawkstep, Stormwatcher, Pebblesplash, Flamepaw, Adderpaw, Barley, Daffodilkit

Water- Nightfoot, Peachcloud, Salmonpelt, Seashell, Flowerbelly, Rosepaw, Shorekit

Bright- Lynxcloud, Oceanspark, Aurorashade, Scorpionbite, Sparrowbelly, Shimmerpaw, Tumblepaw

Frost- Cloverlily, Longpaw, Silverhawk, Scorchwind, Lunarshine, Sleetpaw, Ibispaw, Shellkit

RLK- Min, Peony, Indigo, Slash, Fleur, Blair, Tommy, Bellamy, Shark, Moon
Forum Overseer





Posts

: 6020


Age

: 17


Location

: DuskClan




Similar topics
---
Permissions in this forum:
You
cannot
reply to topics in this forum