Clan Information
Season & Weather
Greenleaf second moon (Summer, July)
After the rainy season of newleaf, the weather has turned eerily calm, with only the occasional cloud passing over the otherwise clear sky. The land is in full fruition: Plants a healthy green, herbs common as grasses, and prey constantly underfoot. The river has begun to return to its normal size, leaving a few uncommon remnants in the once flooded land.
The battle has ended and medicine cats from every Clan are frantically trying to tend to the injured. A group of rogues, lead by a cat who calls herself Onyx, has driven FireClan out of their camp and is gaining more support from other rogues by the hour.
DuskClan
Russetstar(@Skybreeze) - 8 lives
Deputies: Littleflower (@Daisyleap), Scorpionclaw (@Panthermask)
Medicine cats: Hollyshade(@Daisyleap), Coldfoot(@Leopardspots)
M/c apprentices: Spiderpaw(@Skybreeze),
Tulippaw (@Willowstorm)
FireClan
Redstar(@Daisyleap) - 8 lives
Deputies: Nightpelt(@Skybreeze), Sparkfeather(@Aquastar)
Medicine cats: Soraflight(@Leopardspots),
Mudstreak (@Aquastar)
M/c apprentices: Owlpaw (@Willowstorm), Flurrypaw (@Quake)
Notice: FireClan camp is temporarily located within FrostClan due to the rogue takeover.
WaterClan
Sandstar(@Aquastar) - 7 lives
Deputies: Turtlesplash(@Leopardspots), Nightfoot(@Daisyleap)
Medicine cats: Mistleleaf(@Willowstorm), Twistedleg(@Skybreeze)
M/c apprentices: Peachpaw(@Daisyleap), Sunpaw(@Flintbranch)
Notice: WaterClan's Camp is currently located in their Swampy Forest due to flooding.
BrightClan
Ivorystar(@Willowstorm) - 6 lives
Deputies: Lynxcloud(@Daisyleap), Skybreeze (@Skybreeze)
Medicine cats: Hazelflight(@Leopardspots)
, Seabreeze(@Wishflight)
M/c apprentices: Mistpaw(@Mistpool), Dawnpaw(@Panthermask)
FrostClan
Dapplestar(@Leopardspots) - 5 lives
Deputies: Cloverlily(@Daisyleap),
Thornsplash
(@Skybreeze)
Medicine cats: Ivyfeather(@Aquastar), Greytail(@Skybreeze)
M/c apprentices: Longpaw(@Daisyleap), Falconpaw(@Willowstorm)
Cinderkit - Cinderpaw - Cindermouse
16 moons
Waterclan
Warrior
Cindermouse is a small, gray ash-colored she-cat. She has short and soft fur, a long tail, sharp claws, and amber eyes. 
http://farm4.static.flickr.com/3330/3548955863_2104705799.jpg
Cindermouse is a very kind and loving cat, always treating her clanmates with respect and loyalty. She loves her clan dearly and would die to protect it. She also has a rude side to her, which her clanmates rarely see. But that part only shows when her or her clan is threatened, or another cat is simply rude to her and stays that way. 
Cindermouse was born and raised in Waterclan, growing up with only one sibling; a brother. Her mother died shortly after kitting, having complications from birth, and her father retiring early due to a battle injury. Her brother, Leaftalon, still remains alive and a warrior as well. They were both born twins, looking almost exactly alike... as they grew up, they encountered many obstacles, and Cindermouse was constantly bullied for her small size. But she made up for it in hunting and fighting. She hopes to one day become a mother; have a loyal and loving mate and healthy kits. 
Fighting- 8
Hunting- 7
Swimming- 4 (small legs)
Climbing- 3
Healing- 1
Stamina- 6
Thornleaf ~ mother (deceased)
Ravencloud ~ father (alive; npc)
Leaftalon ~ brother (alive; open)
Mate ~ N/A
Kits ~ N/A
- - - - - - - - - - - - - - - - - - - - - - - - - - - - - - - - - - - - - - - - - - - - - - - - - - - - - - - - - - - - - - - - - - -

Wonderful Supporter





Posts

: 597


Age

: 20


Location

: Texas, U.S.A



- - - - - - - - - - - - - - - - - - - - - - - - - - - - - - - - - - - - - - - - - - - - - - - - - - - - - - - - - - - - - - - - - - -
DC: Scorpionclaw(deputy), Primrosekit(kit)
FC: 
WC: Doveflight(queen), Shadeheart(warrior), Hazelpaw(apprentice), Saffronkit(kit)
BC: Dawnpaw(M/c apprentice), Sunkit(kit)
FC: Brindlefrost(warrior)
RLK: Hellfire, Quartz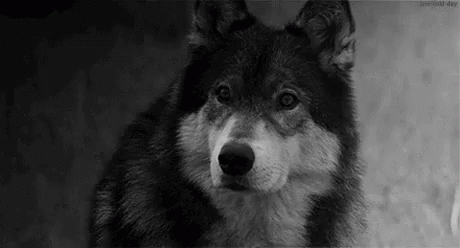 Extreme Supporter





Posts

: 1175


Age

: 13


Location

: California, USA




Similar topics
---
Permissions in this forum:
You
cannot
reply to topics in this forum