Clan Information
Season & Weather
Greenleaf second moon (Summer, July)
After the rainy season of newleaf, the weather has turned eerily calm, with only the occasional cloud passing over the otherwise clear sky. The land is in full fruition: Plants a healthy green, herbs common as grasses, and prey constantly underfoot. The river has begun to return to its normal size, leaving a few uncommon remnants in the once flooded land.
The battle has ended and medicine cats from every Clan are frantically trying to tend to the injured. A group of rogues, lead by a cat who calls herself Onyx, has driven FireClan out of their camp and is gaining more support from other rogues by the hour.
DuskClan
Russetstar(@Skybreeze) - 8 lives
Deputies: Littleflower (@Daisyleap), Scorpionclaw (@Panthermask)
Medicine cats: Hollyshade(@Daisyleap), Coldfoot(@Leopardspots)
M/c apprentices: Spiderpaw(@Skybreeze),
Tulippaw (@Willowstorm)
FireClan
Redstar(@Daisyleap) - 8 lives
Deputies: Nightpelt(@Skybreeze), Sparkfeather(@Aquastar)
Medicine cats: Soraflight(@Leopardspots),
Mudstreak (@Aquastar)
M/c apprentices: Owlpaw (@Willowstorm), Flurrypaw (@Quake)
Notice: FireClan camp is temporarily located within FrostClan due to the rogue takeover.
WaterClan
Sandstar(@Aquastar) - 7 lives
Deputies: Turtlesplash(@Leopardspots), Nightfoot(@Daisyleap)
Medicine cats: Mistleleaf(@Willowstorm), Twistedleg(@Skybreeze)
M/c apprentices: Peachpaw(@Daisyleap), Sunpaw(@Flintbranch)
Notice: WaterClan's Camp is currently located in their Swampy Forest due to flooding.
BrightClan
Ivorystar(@Willowstorm) - 6 lives
Deputies: Lynxcloud(@Daisyleap), Skybreeze (@Skybreeze)
Medicine cats: Hazelflight(@Leopardspots)
, Seabreeze(@Wishflight)
M/c apprentices: Mistpaw(@Mistpool), Dawnpaw(@Panthermask)
FrostClan
Dapplestar(@Leopardspots) - 5 lives
Deputies: Cloverlily(@Daisyleap),
Thornsplash
(@Skybreeze)
Medicine cats: Ivyfeather(@Aquastar), Greytail(@Skybreeze)
M/c apprentices: Longpaw(@Daisyleap), Falconpaw(@Willowstorm)
Honeykit- Honeypaw - Honeyfang
Warrior
Frostclan
28 moons
http://www.delightibles.com/wp-content/uploads/2015/05/ThinkstockPhotos-465478226.jpg
Appearance: tortoiseshell she-cat with long and soft fur, sharp claws, and bright emerald green eyes. 
Personality: Honeyfang is sweet, gentle, and loving cat. She would never harm any member of her clan or any kit from outside the clan. She can have a spunky personality too, with a bit of an attitude when annoyed too much. She also does have a shy side to her, since she was born in Fireclan and never really made but a few friends in Frostclan. She loves both of her brothers very much, as they helped her settle into her new clan and taught her what she needed to know. 
History: Honeyfang was born to one Fireclan warrior and one Frostclan warrior. Her mother was from Fireclan, where Honeyfang was born; but she passed away from too much blood loss. Honeyfang has two older brothers, both from a different father, but they love her dearly. Her father fled his clan, Frostclan, after word got out about him having a mate and child from another clan. When Honeyfang got old enough, about 5 moons, she made the choice to go to Frostclan. She wanted to be with her brothers, who were born and raised just like her, with their father being a different tom than hers. Her brothers have Fireclan and Frostclan blood in them, just like Honeyfang, which makes their bond with her even stronger. She became an apprentice and warrior in Frostclan, having a very experienced and tough warrior for her mentor. 
Family: 
Mother- Stormfly (deceased)
Father- Gorsefoot (npc)
Brothers- Yellowhawk(open), Cloudflame(open)
Stamina- 7
Fighting- 6
Climbing- 5
Swimming- 2
Healing- 1
Hunting- 8
Last edited by Snowblaze on Sat Jun 10, 2017 5:33 pm; edited 1 time in total
- - - - - - - - - - - - - - - - - - - - - - - - - - - - - - - - - - - - - - - - - - - - - - - - - - - - - - - - - - - - - - - - - - -

Wonderful Supporter





Posts

: 611


Age

: 20


Location

: Texas, U.S.A



I'd like to see more personality.

- - - - - - - - - - - - - - - - - - - - - - - - - - - - - - - - - - - - - - - - - - - - - - - - - - - - - - - - - - - - - - - - - - -
W I L L O W S T O R M
Kitties:

Dusk - Tulippaw(m), Stormpoppy, Riverswoop, Nightfrost, Rainpaw, Moonpaw, Brindlekit
Fire - Owlpaw(m) Acornwhisker, Ambershine, Clayfrost, Cloudpaw, Milkweed
Water - Mistleleaf(m) Rubblewind, Cedarhowl, Tanglewind, Quartzpaw, Carpkit, Mallowkit,
Bright - Ivorystar, Snowyspirit, Fawndapple, Bluedawn, Sleekfire, Wavespirit, Risingpaw, Ryepaw, Cherrywind(q), Flickerkit, Aspenflame(e)
Frost - Falconpaw(m), Foresthowl, Lynxfang, Echowing, Briarscorch, Clearpaw
Out of Clan
Onyx - Onyx(l), Frostbite
Nova - Nova(l), Velvet(q), Comet(k)
Fleur - Taz (m), Croissant, Cinnamon
Mochi - Alchemy(m), Karma
Flavia - Blink, Blade
Slash - Sven(cm), Aether
Obsidian - Obsidian(l), Veritas
Northern - Ariz
Loner - Seagull
Kittypet - Elli
Head Admin/Creator





Posts

: 15227


Age

: 18


Location

: Hobbiton! (Seriously, I live in New Zealand)



- - - - - - - - - - - - - - - - - - - - - - - - - - - - - - - - - - - - - - - - - - - - - - - - - - - - - - - - - - - - - - - - - - -

Wonderful Supporter





Posts

: 611


Age

: 20


Location

: Texas, U.S.A



- - - - - - - - - - - - - - - - - - - - - - - - - - - - - - - - - - - - - - - - - - - - - - - - - - - - - - - - - - - - - - - - - - -
DC: Scorpionclaw(deputy), Primrosekit(kit)
FC: 
WC: Doveflight(queen), Shadeheart(warrior), Hazelpaw(apprentice), Saffronkit(kit)
BC: Dawnpaw(M/c apprentice), Sunkit(kit)
FC: Brindlefrost(warrior)
RLK: Hellfire, Quartz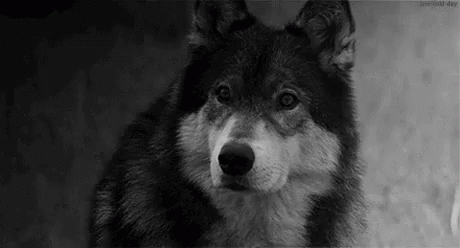 Extreme Supporter





Posts

: 1177


Age

: 13


Location

: California, USA




Similar topics
---
Permissions in this forum:
You
cannot
reply to topics in this forum