Clan Information
Season & Weather
Greenleaf second moon (Summer, July)
After the rainy season of newleaf, the weather has turned eerily calm, with only the occasional cloud passing over the otherwise clear sky. The land is in full fruition: Plants a healthy green, herbs common as grasses, and prey constantly underfoot. The river has begun to return to its normal size, leaving a few uncommon remnants in the once flooded land.
The battle has ended and medicine cats from every Clan are frantically trying to tend to the injured. A group of rogues, lead by a cat who calls herself Onyx, has driven FireClan out of their camp and is gaining more support from other rogues by the hour.
DuskClan
Russetstar(@Skybreeze) - 8 lives
Deputies: Littleflower (@Daisyleap), Scorpionclaw (@Panthermask)
Medicine cats: Hollyshade(@Daisyleap), Coldfoot(@Leopardspots)
M/c apprentices: Spiderpaw(@Skybreeze),
Tulippaw (@Willowstorm)
FireClan
Redstar(@Daisyleap) - 8 lives
Deputies: Nightpelt(@Skybreeze), Sparkfeather(@Aquastar)
Medicine cats: Soraflight(@Leopardspots),
Mudstreak (@Aquastar)
M/c apprentices: Owlpaw (@Willowstorm), Flurrypaw (@Quake)
Notice: FireClan camp is temporarily located within FrostClan due to the rogue takeover.
WaterClan
Sandstar(@Aquastar) - 7 lives
Deputies: Turtlesplash(@Leopardspots), Nightfoot(@Daisyleap)
Medicine cats: Mistleleaf(@Willowstorm), Twistedleg(@Skybreeze)
M/c apprentices: Peachpaw(@Daisyleap), Sunpaw(@Flintbranch)
Notice: WaterClan's Camp is currently located in their Swampy Forest due to flooding.
BrightClan
Ivorystar(@Willowstorm) - 6 lives
Deputies: Lynxcloud(@Daisyleap), Skybreeze (@Skybreeze)
Medicine cats: Hazelflight(@Leopardspots)
, Seabreeze(@Wishflight)
M/c apprentices: Mistpaw(@Mistpool), Dawnpaw(@Panthermask)
FrostClan
Dapplestar(@Leopardspots) - 4 lives
Deputies: Cloverlily(@Daisyleap),
Thornsplash
(@Skybreeze)
Medicine cats: Ivyfeather(@Aquastar), Greytail(@Skybreeze)
M/c apprentices: Longpaw(@Daisyleap), Falconpaw(@Willowstorm)
This is adopted from
@Athena
Parents are Deadpool and Feathermoon

~~~~~~~~~~~~~~~~~~~~~~~~~~~~~~~~~~~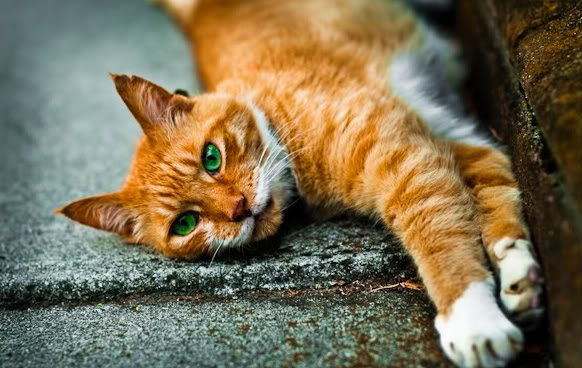 Current name: River
Other Names: N/A
Age/Gender: Newborn/tom
Group/Clan: Deadpool's Group
Desired rank: N/A
Personality: River is a humourus tom with a sense of fun in everything, like his father. Of course he might be quit annoying at times, he will be hard-working and swift, but sometimes a bit hard to get to do something you want without him making remarks or jokes. He can be snappy at times when annoyed himself, but mostly is positive in all ways.
Appearance: River is a ginger tabby tom, coming from his father and with white socks, underbelly, chest and muzzle, except for a ginger chin as well. His whiskers are short, clear and his paws are small, but swift. River's has beautiful sea-green eyes and also some fur on the tip of his ears. 
Family:
Deadpool/Father/Alive/
@Athena
Feathermoon/Mother/Alive/
@Athena
Hazel/Littermate/Alive/
@Athena
Nut/Littermate/Alive/*insert owner here*
Pumpkin/Littermate/Alive/*Insert owner here*
Chestnut/Littermate/Alive/
@Leopardspots
Future Skills:
Fighting5/10~ Good, but being small and skinny, he kind of sucks at it, except for escaping.
Hunting9/10~ River hunts a lot in his spare time.
Swimming7/10~ Yup, he loves swimming and taking the occasional bath in the nearby stream
Running6/10~ Common
Climbing8/10~ Swift paws, skinny, quick, purfect for climbing.
Herbs2/10~ He knows cobwebs and a couple of other things, taught by his parents who used to be part of the clans.
Memory3/10~ Tch, he doesn't remember things he supposed to remember, but remembers hunting, swimming and basically things he loves to do.
Logic2/10~ Eeeehhh, not so good aside from jokes?
Stamina7/10~ Yaap, he uses stamina for swimming etc.
Agility8/10~ His swift paws help him around. 
NO HISTORAY
- - - - - - - - - - - - - - - - - - - - - - - - - - - - - - - - - - - - - - - - - - - - - - - - - - - - - - - - - - - - - - - - - - -
hello
my kitties <3:

DC: Robinblaze, Snakewhisker, Beetlestorm, Dovefrost,Leafshade, Bramblepaw, Shrewpaw, Magpiefur, Stormheart, Spiderpaw
FC: Nightpelt, Darkwillow, Dawnmist, Sunstep, Sootpatch, Snowfire,Flarepaw, Pinepaw, Rowankit, Spookkit, Cactus
WC: Lakemist, Twistedleg, Firepool, Turtlestone, Spottedface, Ebonyfur, Zebrapaw, Thunderpaw, Pigeonkit, Sandstone, Ambergaze, Shadowpaw, Windpaw, Tidekit, Rosewater
BC:Skybreeze, Eagleblaze, Foxdapple, Tigerpounce, Daisypaw, Nettlepaw, Ottersplash, Sparrowsong, Echokit, Fallenpaw, Jadepaw, Squirrelkit
FC: Graytail, Heatherglow, Silvertalon, Cloudmist,Dragonfang,Poppywind, Thornsplash, Freckledrose, Ripplefang, Creekpaw, Whitepaw
Audition Instructor





Posts

: 3659


Age

: 15


Location

: croatia ; europe



I can accept myself now.. mehehehe
- - - - - - - - - - - - - - - - - - - - - - - - - - - - - - - - - - - - - - - - - - - - - - - - - - - - - - - - - - - - - - - - - - -
hello
my kitties <3:

DC: Robinblaze, Snakewhisker, Beetlestorm, Dovefrost,Leafshade, Bramblepaw, Shrewpaw, Magpiefur, Stormheart, Spiderpaw
FC: Nightpelt, Darkwillow, Dawnmist, Sunstep, Sootpatch, Snowfire,Flarepaw, Pinepaw, Rowankit, Spookkit, Cactus
WC: Lakemist, Twistedleg, Firepool, Turtlestone, Spottedface, Ebonyfur, Zebrapaw, Thunderpaw, Pigeonkit, Sandstone, Ambergaze, Shadowpaw, Windpaw, Tidekit, Rosewater
BC:Skybreeze, Eagleblaze, Foxdapple, Tigerpounce, Daisypaw, Nettlepaw, Ottersplash, Sparrowsong, Echokit, Fallenpaw, Jadepaw, Squirrelkit
FC: Graytail, Heatherglow, Silvertalon, Cloudmist,Dragonfang,Poppywind, Thornsplash, Freckledrose, Ripplefang, Creekpaw, Whitepaw
Audition Instructor





Posts

: 3659


Age

: 15


Location

: croatia ; europe



---
Permissions in this forum:
You
cannot
reply to topics in this forum